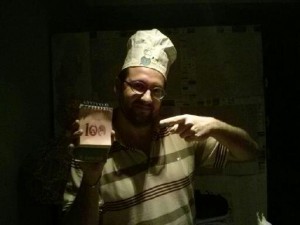 Hello Everybody,
 Today, we are the 22nd of January, 2014. That's now 100 days i'm traveling the world to meet social entrepreneurs of sustainable food. 100 days, it's ¼ of 400 days.
 So, if you want that my 300 next days become more magic than the first 100, please tell me what you think about my adventure, what you like, what you prefered since the beginning, what you would like to see in the next posts !
Thank you so much for your coments and everyday signs of love.
Bruno
SenseFood Explorer
Bruno
SenseFood Explorer